ScHoolboy Q is a rapper who released four studio albums, the latest two of which have reached #1 and #2 on the Billboard 200, and has placed two hits in the top 40 of the Billboard Hot 100.
That's not important.
What's important is United Airlines sent ScHoolboy Q's pet puppy Yeeerndamean to the wrong airport during a layover.
Here is Yeeerndamean.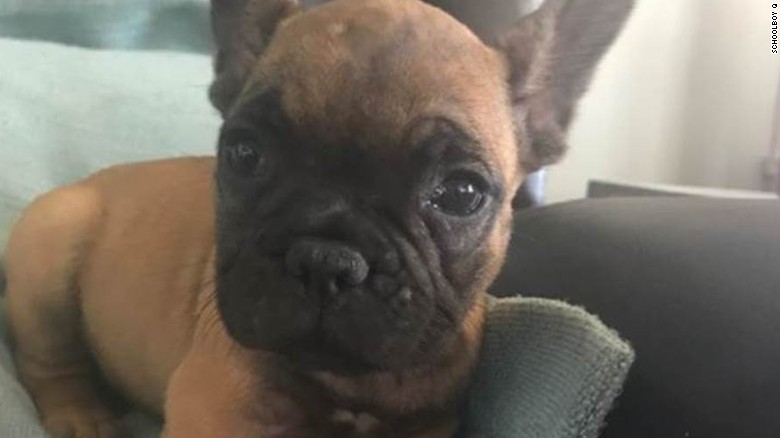 Last I read, United Airlines was still working to reunite Yeeerndamean with ScHoolboy Q.
And, yes, ScHoolboy Q is pissed.
I'm shocked beyond credulity.  Of all things, United Airlines?  Really?
United Airlines, who is famous for breaking guitars?
United Airlines, who is famous for breaking the nose of any passenger not willing to disembark when the plane is too full?
Now United Airlines is famous for losing your pets and taking way too long to get your pet back to you?
United Airlines, all publicity is NOT good publicity anymore.  P.T. Barnum's dictum no longer applies in the age of the Internet.